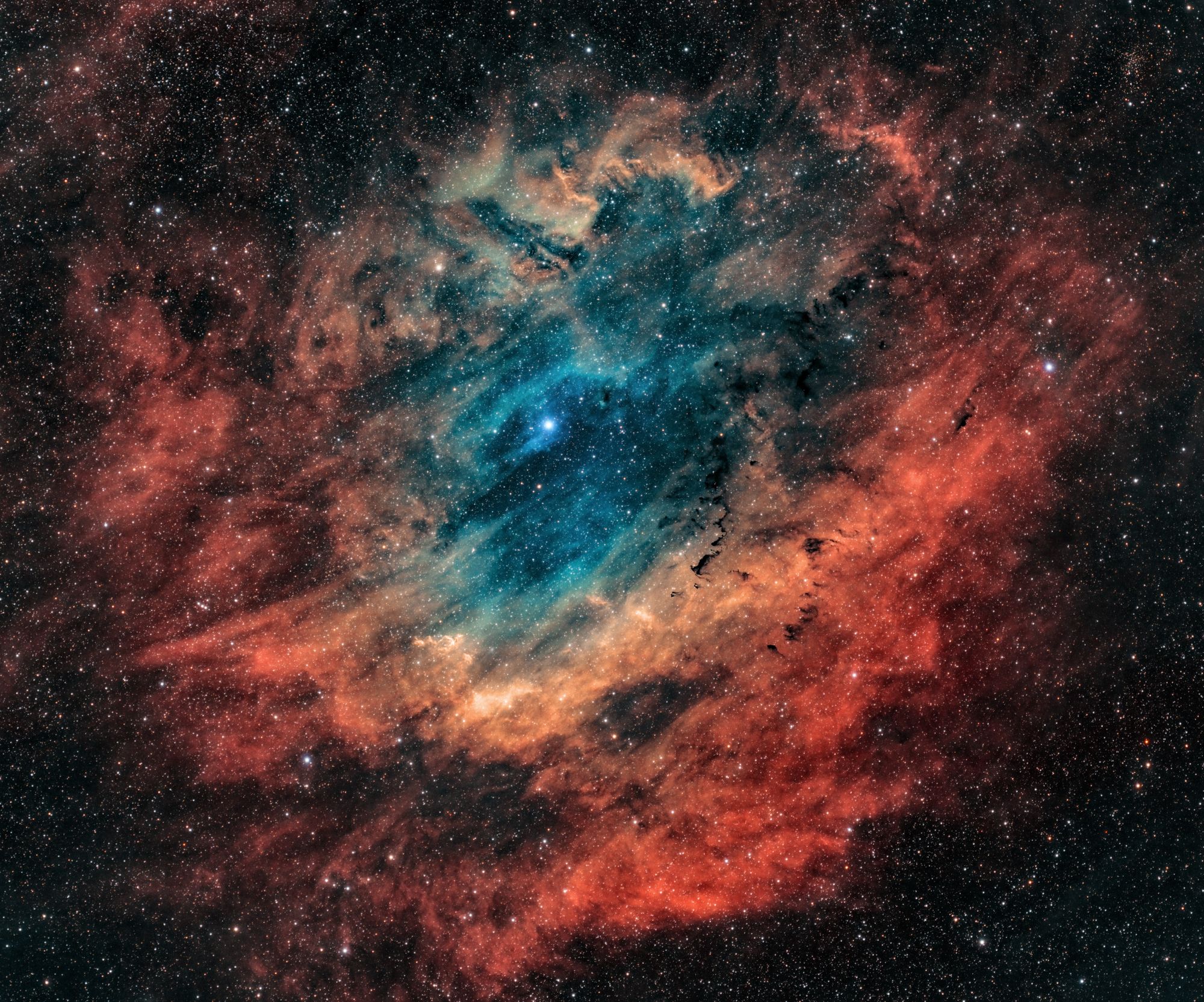 Sharpless 119 (Sh2-119), sometimes referred to as "The Clamshell Nebula" is an emission nebula in Cygnus. It's rarely photographed as there's other, brighter nebulæ nearby, such as the North America Nebula.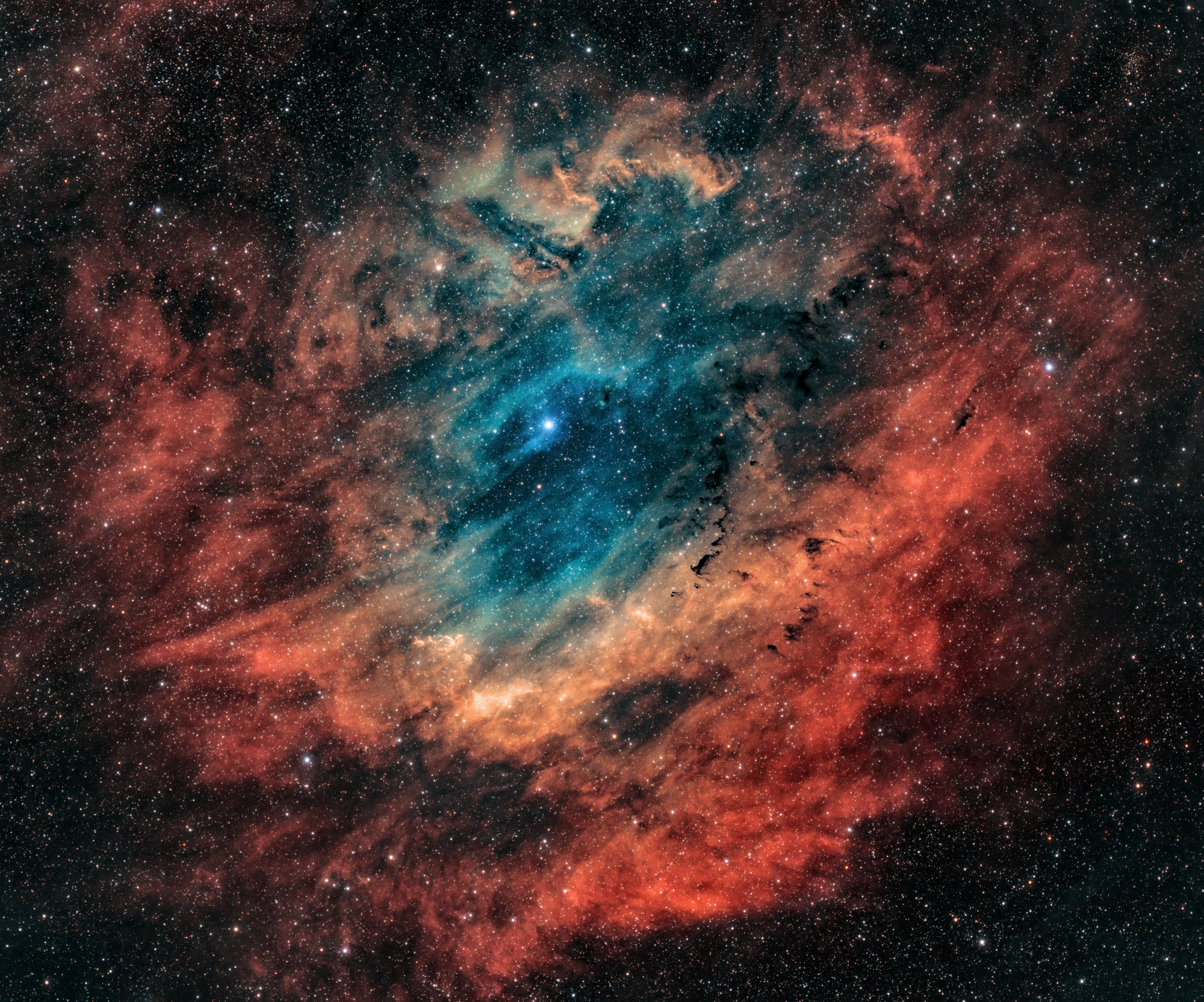 ---
Total exposure time: 23h 35m (84,900s)
Right ascension 21ʰ19ᵐ29.39ˢ, declination +43°48′15.0″
Image resolution: 5,724px × 4,764px (1.919″/px)

Shot from my driveway near Tucson, AZ in late August & early September 2022
Telescope: William Optics RedCat 51 (250mm focal length ƒ/4.9)
Camera: ZWO ASI294MM Pro
Filters: ZWO 7nm narrowband filters in Sulphur-II, Hydrogen alpha and Oxygen-III, ZWO RGB filters
Mount: iOptron CEM26
Combination of 271 × 300s narrowband exposures (Nebula in Foraxx SHO) and 30 × 120s RGB exposures (stars). Edited in PixInsight and Photoshop.
Copyright © 2022 by Thomas Fuchs. All rights reserved. You're free to use any of my images as wallpaper on your computer or phone. For other uses, including commercial use, derivative works or republishing, please contact me at thomas@slash7.com.