Iris Nebula and the Ghost of Cepheus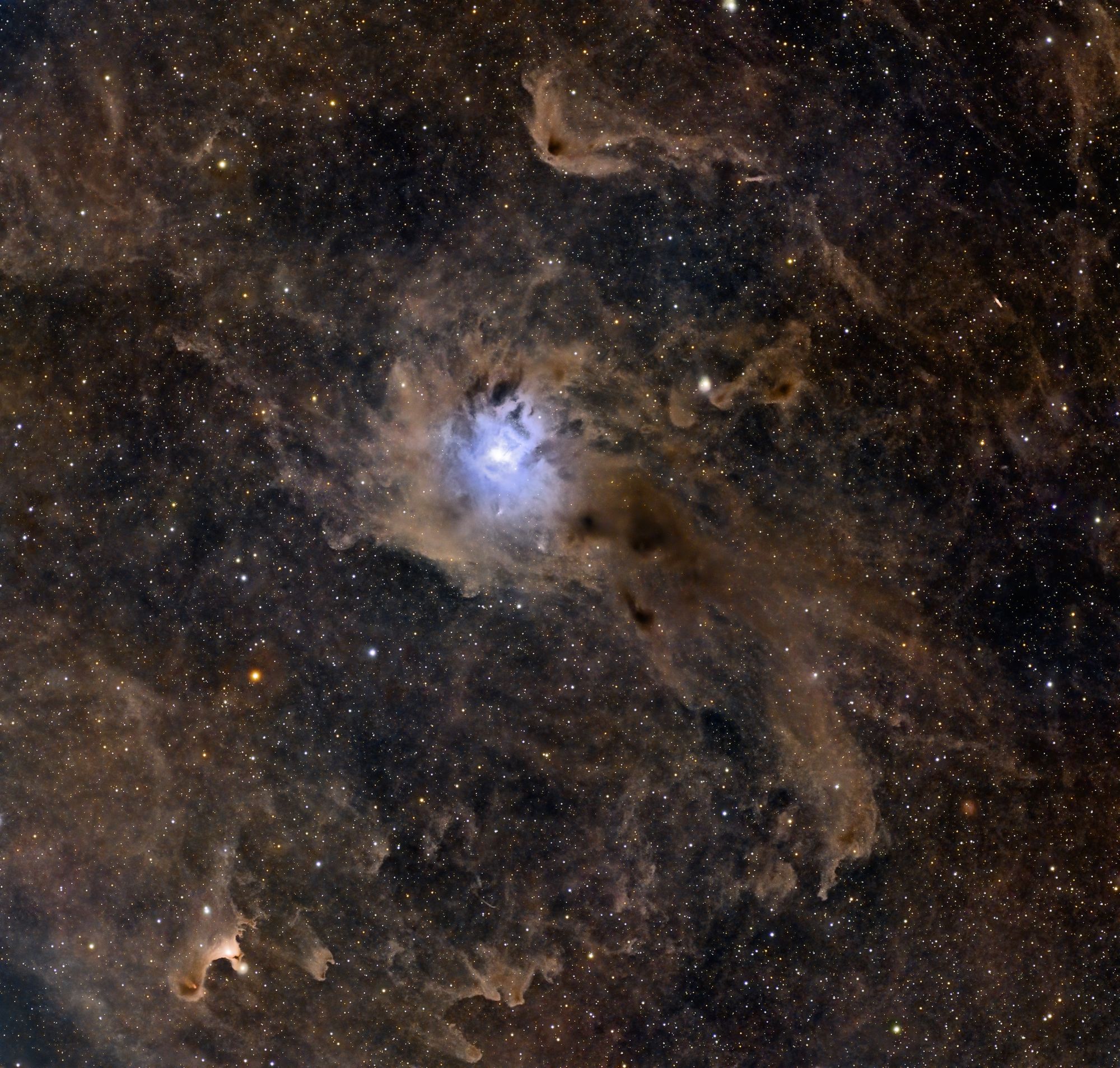 The Iris Nebula is a reflection nebula in Cepheus. A popular target with amateur astronomers, the sourrounding flux nebulas are harder to photograph and require long integration times.
Also visible in this wide-field image, near the bottom left, is the Ghost Nebula.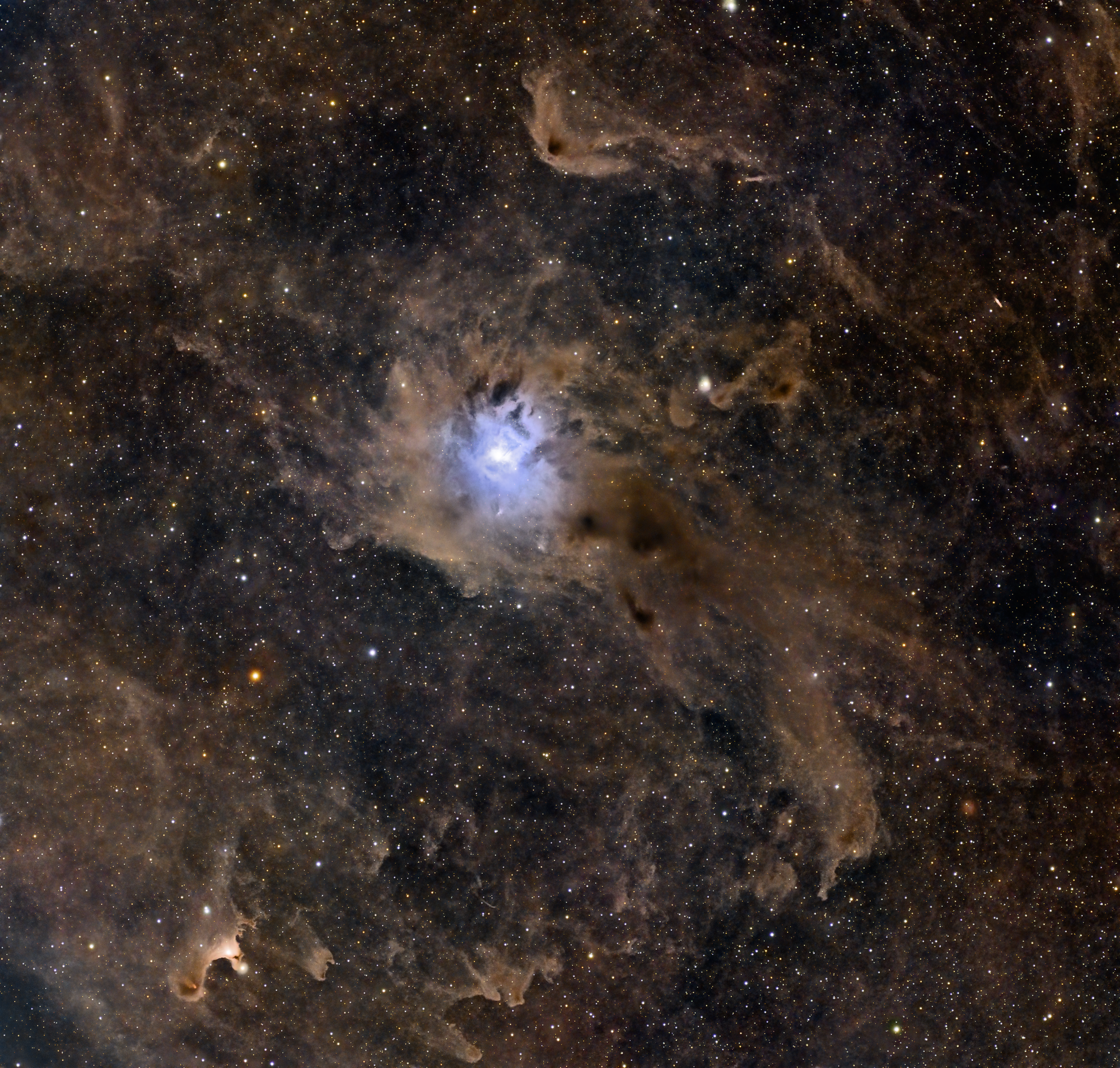 ---
Total exposure time: 18h 40m
Shot from my driveway near Tucson, AZ in June & July 2022
Telescope: William Optics RedCat 51 (250mm focal length ƒ/4.9)
Camera: ZWO ASI294MM Pro
Filters: ZWO LRGB filters
Mount: iOptron CEM26
Edited in PixInsight and Photoshop.
Copyright © 2022 by Thomas Fuchs. All rights reserved. You're free to use any of my images as wallpaper on your computer or phone. For other uses, including commercial use, derivative works or republishing, please contact me at thomas@slash7.com.